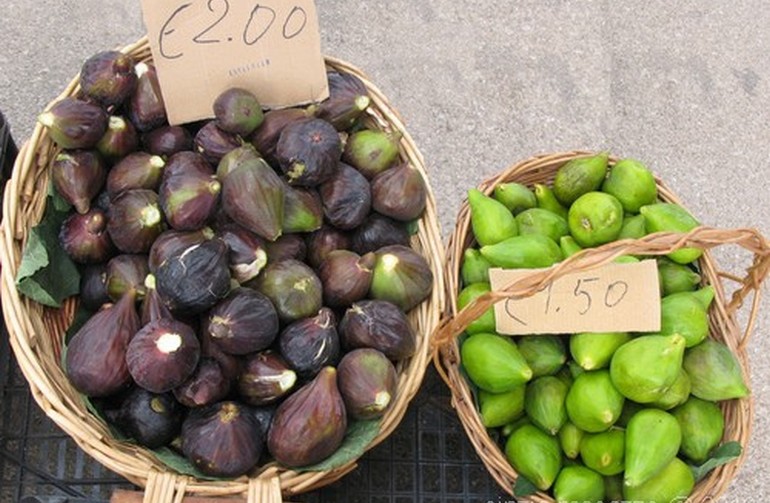 June is one of the best months to visit a food market in Puglia. There are so many colors and flavors as all farmers start selling their delicious and sweet summer fruit and vegetables.
Being Puglia and Southern Italy, also known as the "garden of Italy", we produce all kinds of seasonal fruit and vegetables, which are also distributed to Northern Italy.
A fruit that is really special in Puglia in June is the "fiorone" (literally, big flowers), which is a type of fig.
Fig season in Puglia is from August to September, where you can find the most delicious and sweet figs.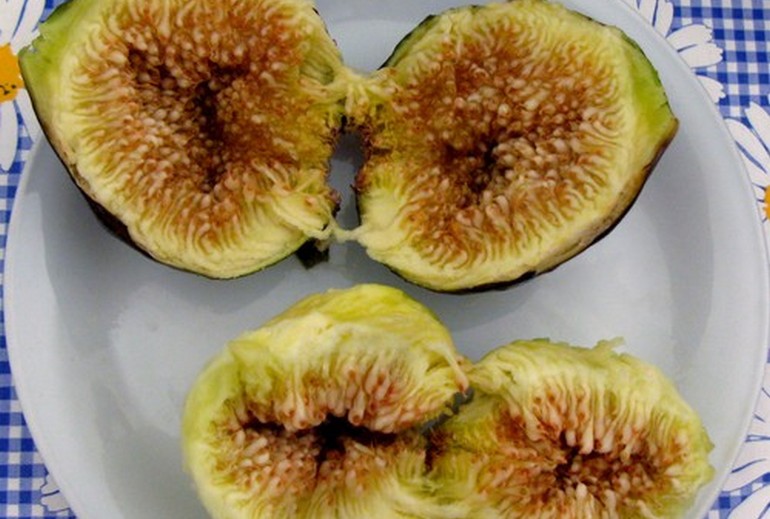 Fiorone are sort of early figs and you can find them only in June (their production last for about 2 weeks). They are much bigger than figs you find in August.
Even though they are a little bit less sweet than those in August, it is such a joy to be able to eat figs in June.
They can be green or black. The best and sweetest are the black ones. You only find them at the market.