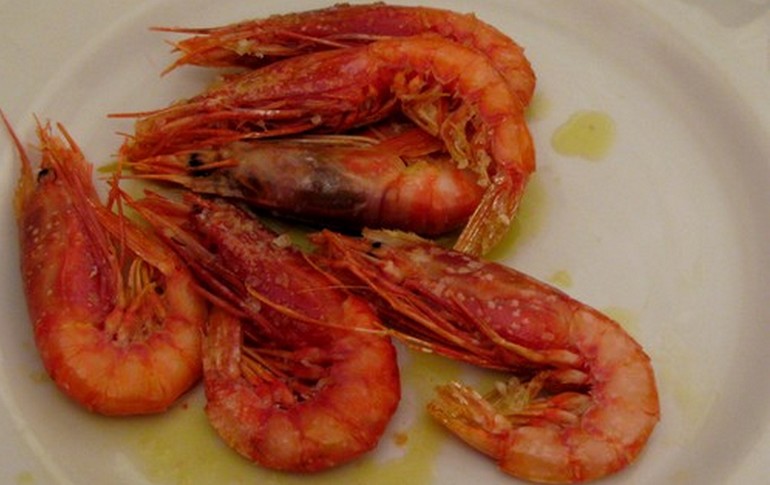 Puglia is certainly one of the best places in Italy where to go to if you like eating super fresh seafood, crustaceans and shellfish.
Because in Puglia, we also think that food should be local and eaten where it is produced, you will eat the best seafood in places, such as Gallipoli, Otranto, Polignano a Mare, Torre a mare, which are beautiful sea side towns. People attending our culinary tours have a chance to visit wonderful seafood markets or make some of the best Puglia seafood recipes.
When you look for best seafood in Puglia, there is something you should definitively not miss and that you can only find in Gallipoli: the famous big red shrimps from Gallipoli (which look more like prawns)!
The best way to prepare them is to bake in sea salt crust, as if it was a sea bass or sea bream.
BIG RED SHRIMPS BAKED IN SEA SALT CRUST
INGREDIENTS
2 servings
1 lb 3 oz big red shrimps from Gallipoli
coarse rock salt (as necessary)
PREPARATION
Preheat the oven at 425°F.
Wash the shrimps. Place a layer of sea salt on the bottom of a large baking pan.
Lay the shrimps on top of the salt and cover it with other sea salt.
Cook for about 25 minutes. Drizzle with the very fruity extra virgin olive oil.