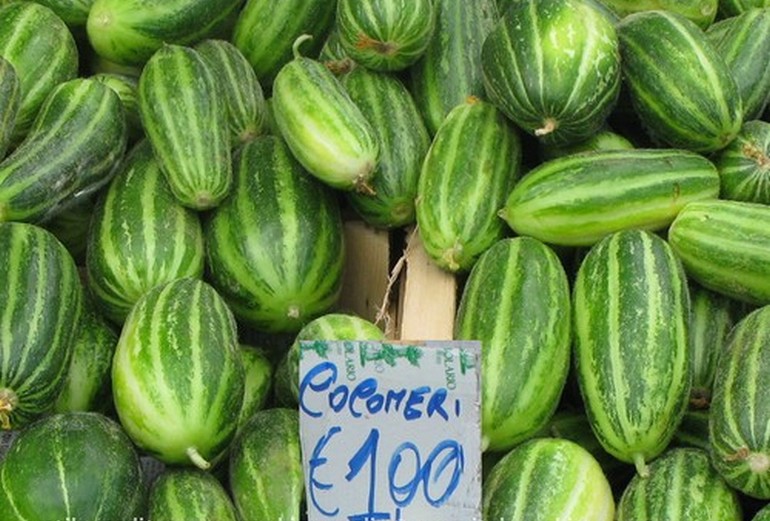 In Puglia we don't define ourselves as vegetarian people, but we certainly eat lots of vegetables, legumes and dishes. Puglia cuisine and food is rich of dishes that would be perfect for vegetarians. Puglia cuisine is about simple, healthy and balanced eating.
This may be due to the fact that in Puglia we produce lots of vegetables (in fact we are also known as the garden of Italy); or to the fact that, having a sunny and warm weather for most of the year, we prefer eating simple and fresh dishes, not rich in proteins and fats.
Lots of our dishes do not include any meat at all, but just cheese, eggs and vegetables: from eggplant balls (similar to meat balls, but made with eggplants instead of meat), to eggplant parmigiana, to fava broad beans and chicories.
When we do have meat, we would never have a steak (Puglia is definitively not the region where to go to if you like steaks!). Meat will always be a sort of side dish to all the vegetables we have at any meal: from zucchini, to eggplants and bell peppers prepared in all the possible ways.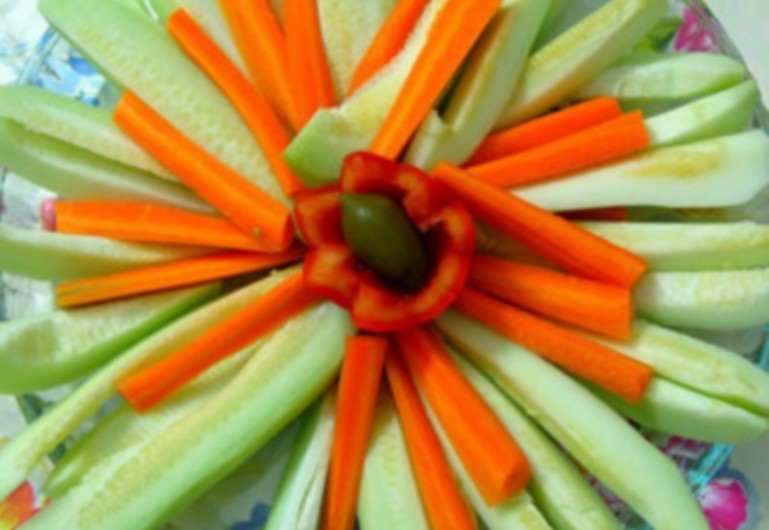 One of the most interesting things about the cuisine of Puglia, is that even at the end of a meal we would have a plate of vegetables. If the French end up their meal with a plate of that delicious cheese, in Puglia we finish our meal with a plate of crudité: from cucumbers, to carrots and fennel (when in season). These are all vegetables that facilitate digestion. However, I would say that the main reason why we do that is to spend more time at the table!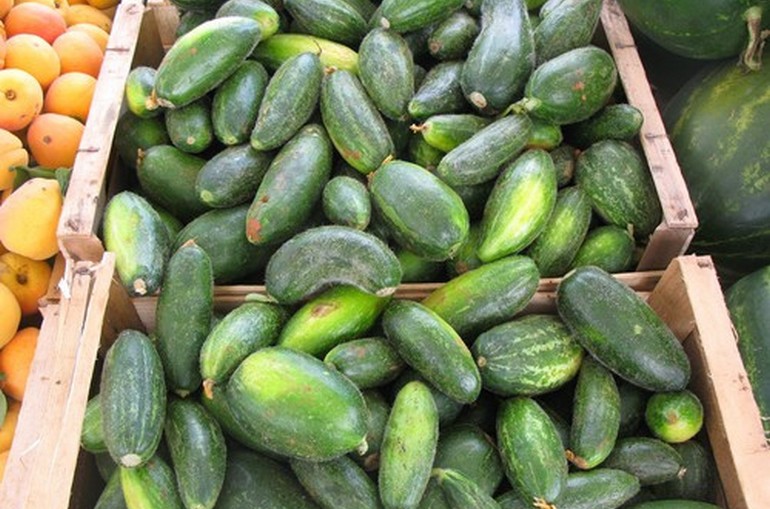 If you come to Puglia, you find cucumbers at any market from June to October. They are very sweet and very different from the more bitter cucumbers you may find in other regions.
They are very delicious, dressed with just a bit of fruity extra virgin olive oil, sea salt and black pepper. They are also very nice when added to a tomato salad.