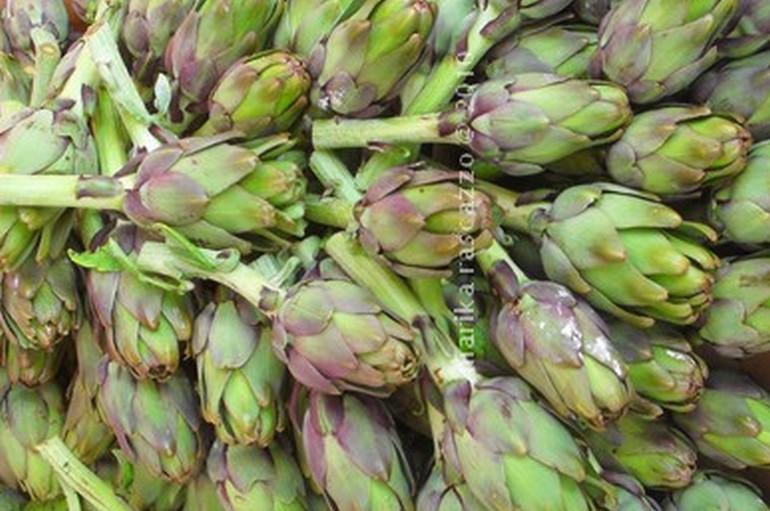 Today we are going to prepare one of the most successful Italian recipes: risotto with artichokes!
We can certainly say Puglia is an artichoke lovers' paradise!
If you come to Puglia at this time of the year you'll see artichokes everywhere: at the markets and at every street corner the farmers sell their fresh artichokes. All the locals buy to eat them fresh or to preserve in extra virgin olive oil, mint and cloves (delicious!!)…to be eaten in the summer on top of our fantastic bread.
The artichokes have many important nutritional benefits. In addition to being full of fiber and iron, they contribute to lower the blood cholesterol. In fact, by promoting bile secretion in the liver, they help reducing the LDL cholesterol.
In the 1970's, European scientists discovered that the bitter taste of the artichoke is due to a plant chemical called cynarin, which has the ability to reduce cholesterol.
In Puglia we prepare the artichokes in so many different ways and I and Marika have them at least 6 times per week at this time of the year. One of Marika's favorite ways to prepare them is with carrots, rice and parmigiano….a sort of risotto but more Mediterranean because we make it with extra virgin olive oil instead of butter.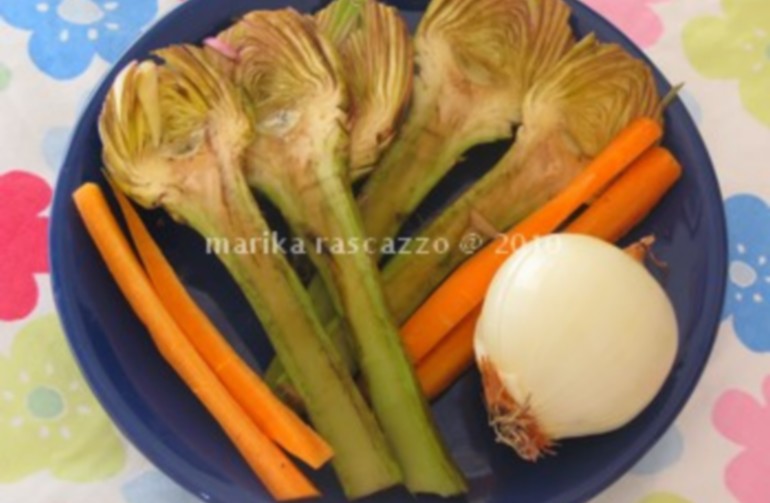 INGREDIENTS
3 artichokes
1/2 lb rice
2 carrots
1/2 onion
vegetable broth (as necessary)
1/4 glass white wine
3 1/2 oz very good Parmigiano
2 tbsp very good extra virgin olive oil
sea salt to taste
black pepper
RECIPE
Clean the artichokes and the carrots and chop them in small pieces. Put them in a non-sticking pan at low flame adding a few tbsp of vegetable broth. Stir and add the onion, cut very fine.
Add the rice and stir very gently and not very frequently. Add the wine and after a few minute other broth, little by little when necessary.
Add sea salt and black pepper to taste.
When the rice is cooked "al dente", add the parmigiano. Serve and add the extra virgin olive oil.
The only issue we have with artichokes is pairing them with the right wine. What wine do you like having with artichokes?