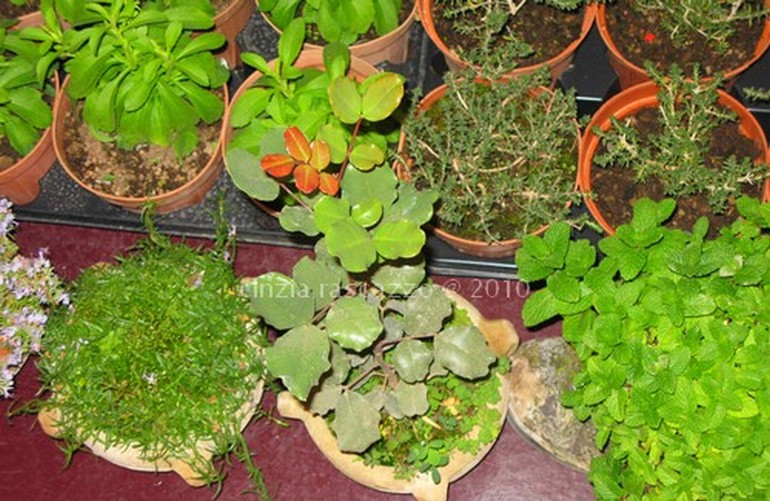 It is obviously spring on our terrace, which is almost becoming as big as a garden. Marika planted even more herbs than last year (in addition to the many flowers, geranium and….the big lemon tree which already has one big lemon!). I think we now have them all.
Just name one and we have it: from bay laurel, sage, rosemary, parsley, LOTS of mint, to thyme and basil. At our parents' garden we have: capers, chilly peppers, oregano, wild fennel and rucola (rocket).
Our guests who already attended our cooking classes in Puglia learned all the secrets of our Southern Italian healthy cuisine based on cooking with herbs and very little salt. Our students  know how I and Marika love adding all the different herbs to our Italian food…..even to cakes! This is something that we learned from our Nonna/Grandmother, who used to plant so many herbs and knew all the health benefits of each single herb: from treating a flu, a cold, to liver or stomach problems.
Cooking with herbs belongs to the Mediterranean culinary tradition: it is very common in all regions in Southern Italy. The first time I cooked for my friends in Milan (many years ago!) they were really impressed with all the spices and herbs I used: not just onion, celery and parsley; but also lots of oregano, sage, rosemary and wild fennel. All herbs that grow wild in our countryside.
Cooking with herbs is a very healthy way of preparing our food and eating. First of all, by using herbs and spices you add lots of flavors to your dishes, which allows you to reduce the amount of salt. This is something that Marika, as a Cardiologist, loves telling to our cooking students: adding herbs (and cutting salt!) helps lowering blood pressure and heart diseases.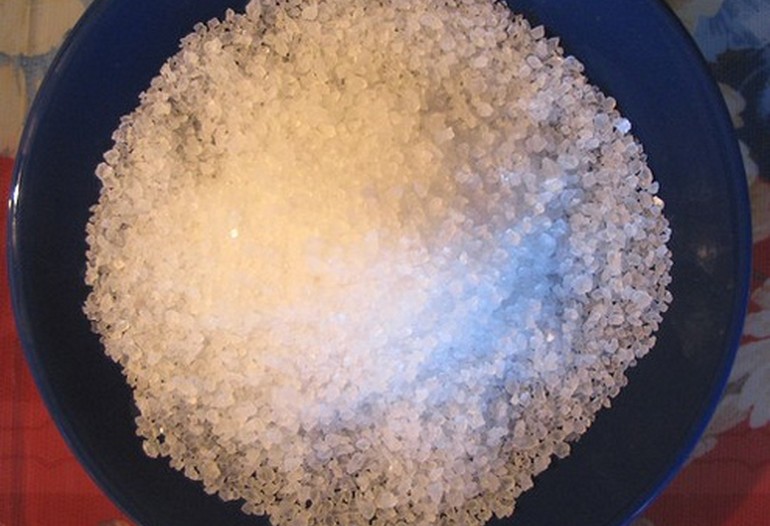 Moreover, many herbs have lots of antioxidants, which are very good for our health but also to better preserve the food we are preparing.