We have been receiving lots of requests from our guests attending our culinary and wine tours in Puglia, about best places to visit while on vacation in Puglia and best things to do in each town.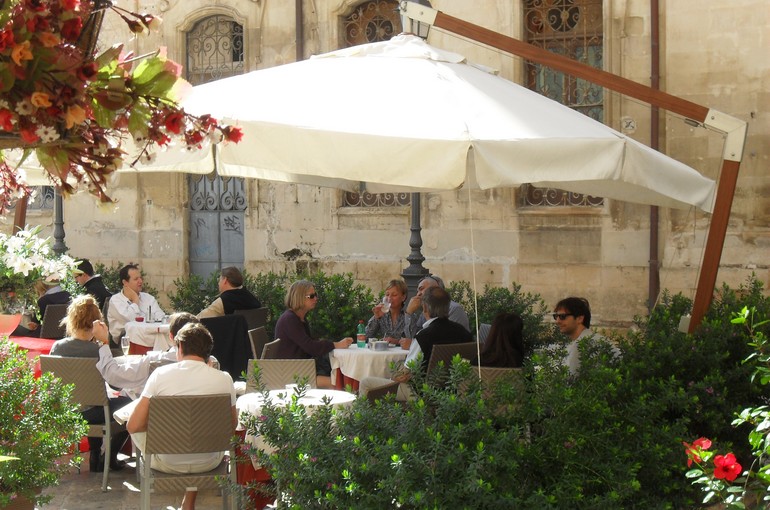 We are happy to share an itinerary that could be helpful to travelers coming for a one week / 10-day vacation in Puglia.
First of all, please note that we think the most important reason why you should come to Puglia is its food, olive oil and wines. For sure you will love Puglia, if you love simple, fresh and delicious Italian food and wines. In addition to that, the beauty of Puglia is the fact that in one place you also find beautiful sandy beaches, cleanest sea water, relaxing countryside with millenary olive trees and vineyards, old historic towns with many influences from the Greek, Roman, to the Turkish and Spanish.
We chose our TOP 10 favorite places based on a combination of: local cuisine, wines, beauty of the place, location.
This itinerary may change according to the season you come.
In case of interest, you may join one of our Best of Italy Puglia tours which are a unique chance to visit Puglia with LOCAL EXPERTS and do things that tourists do not normally do.
We can also help you put together customized Self guided tours around Puglia and in other regions in Italy. You may also find it helpful to learn Italian online before coming to Italy or attend our one week Italian language courses.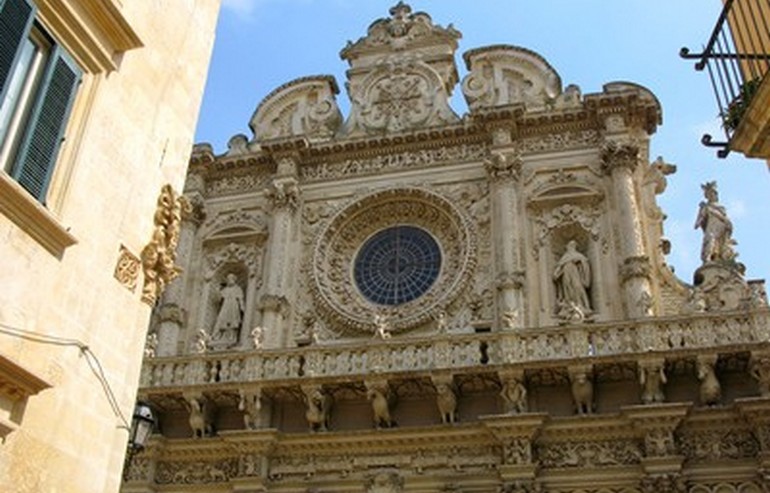 Day 1: Our number one top location in Puglia is Lecce. We think you should make Lecce as your base for at least four days. Closest airport to Lecce is Brindisi. Lecce has an elegant old town, with beautiful old palazzos and baroque churches. Please read our previous post about Best things to do in Lecce.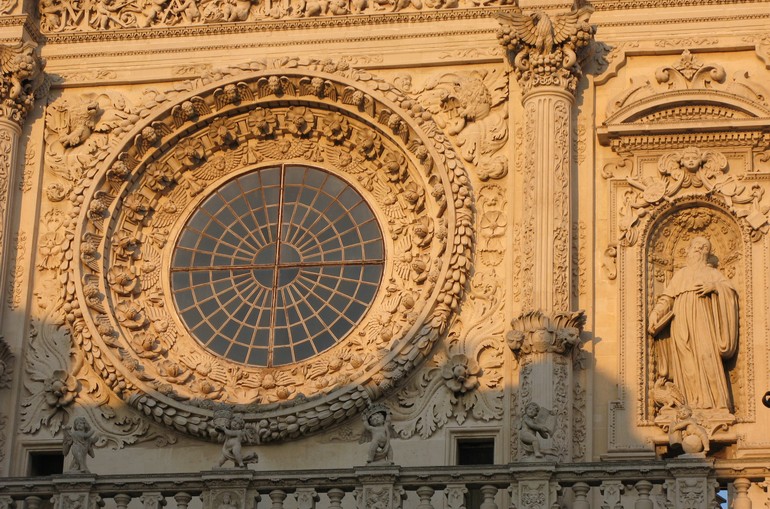 Because of the architecture, Lecce resembles Noto near Ragusa in Sicily. In Lecce, you should not miss all the gourmet shops, the market, the mozzarella makers and the very interesting papier machè artisans. The ice-cream in Lecce just off the main Saint'Oronzo square is the best you can get in Italy! We guarantee. You should count a whole day to visit Lecce. We provide gourmet tours of Lecce and market tours (the one where the locals go!) which include visits to the best and most delicious shops and food artisans in Lecce.
Food in Lecce: restaurants in Lecce serve mainly freshly made pasta, vegetables, meat (little seafood as Lecce is not by the sea). Don't miss the pasticciotto and rustico. Also the famous orecchiette with tomato sauce and cacioricotta cheese.
We also provide hands on and half day cooking classes in English or one week cooking and wine tours. This is a unique chance to learn about the Italian culture and traditions of Puglia through its food and cuisine. We are native to Puglia (and we speak English!) so we only teach the authentic traditional cuisine that we learned from our Grandmothers and family. Please note that real Italian cuisine is the home-made cuisine Italians eat at home. The cookery method (home-made) is the main reason why it is such a simple, healthy and delicious cuisine. It is thanks to the Southern Italian Women that this cuisine has been preserved and handed down till today (see our e-book). Very rarely you will see an Italian man in the kitchen!
Things to do near Lecce include: playing golf, scuba diving, sailing, shopping…enjoying the Dolce Vita!. Don't forget about the siesta time in Lecce.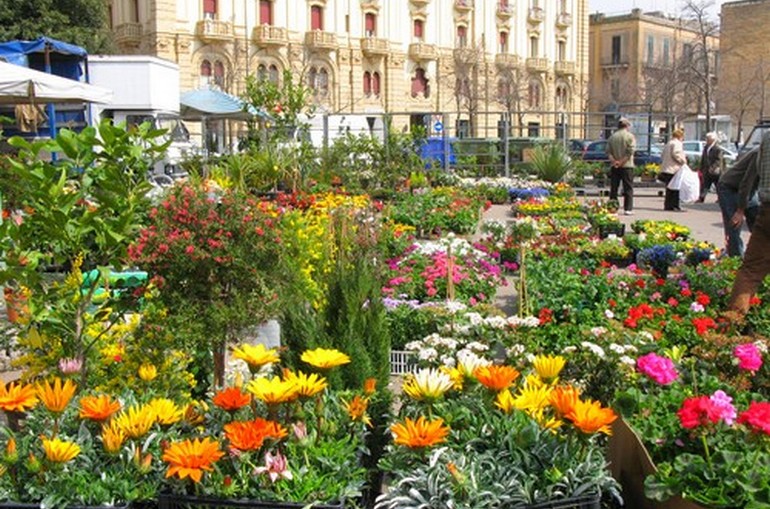 Day 2: Lecce is also a very good base if you want to visit and taste some of the best wines and extra virgin olive oils in Puglia. You should consider another whole day for the winery tours and olive oil tastings in the Salento area.
In case of interest, we provide wine tours and extra virgin olive oil tasting tours. You may attend the one day tours, or the special one week Full immersion into Puglia wines and olive oils program, which includes several visits to best wineries and olive oil producers as well as in class tastings and lessons.
Lecce is an excellent base if you love white sandy beaches and seafood. From Lecce you can easily go to Gallipoli (our second Top favorite place in Puglia) and Otranto (our third Top favorite place in Puglia). If you do not want to run around Puglia, we recommend you just spend your holiday between Lecce, Otranto and Gallipoli.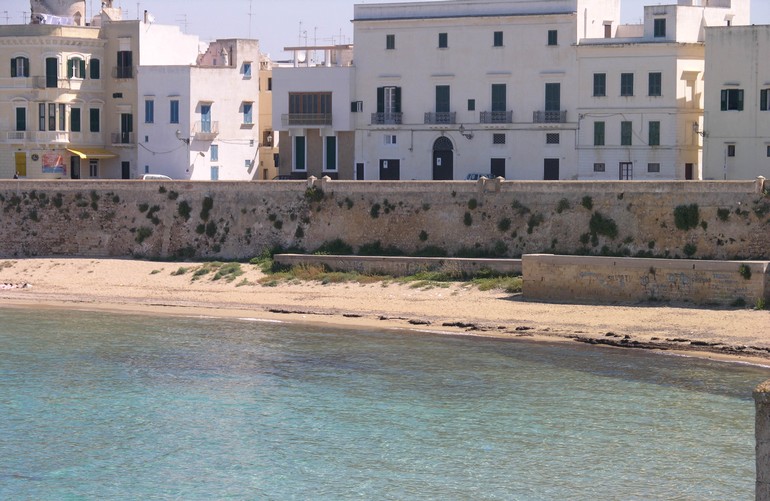 Day 3: In addition to its beautiful old town, Gallipoli has beautiful beaches and green water. If you love seafood, sea urchins, mussels, shrimps, octopus and any kind of fish, Gallipoli is definitively the place where to go.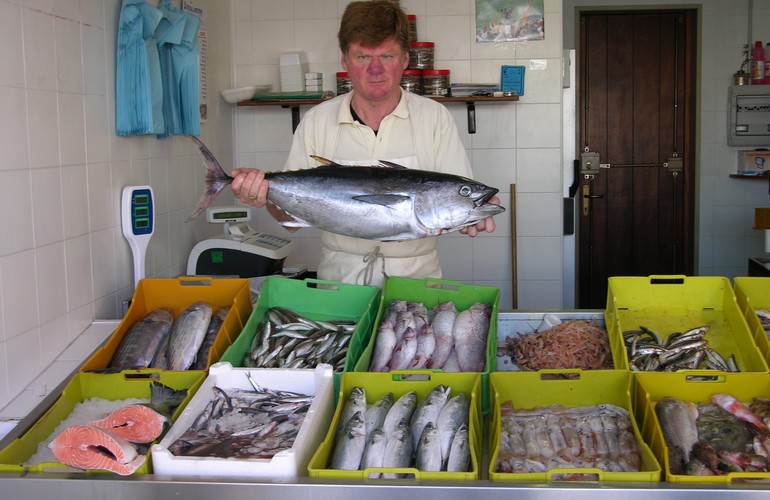 The seafood market is small but you can find the freshest seafood sold by the fishermen.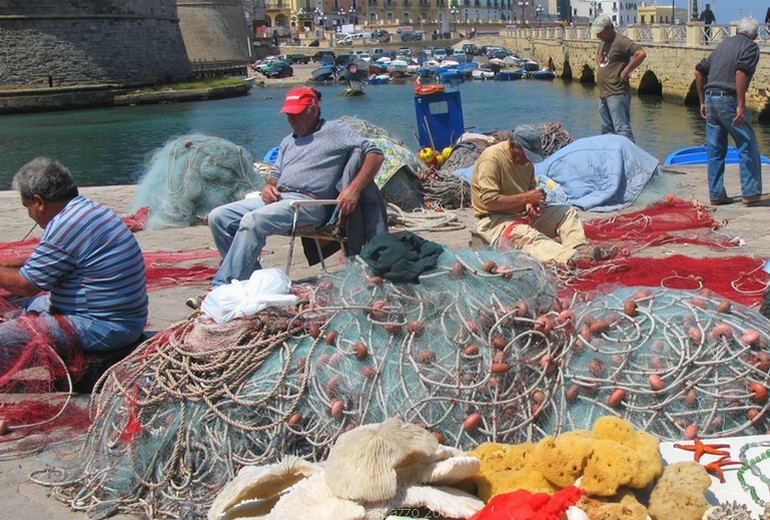 If you arrive in Gallipoli early in the morning you can also see fishermen cleaning their fish nets.
Food in Gallipoli: includes freshly made pasta, vegetables, sea urchins and only seafood (it will be hard to find any meat). Don't miss the red shrimps in sea salt crust. Also this is the place for sea urchins, which locals eat by the sea.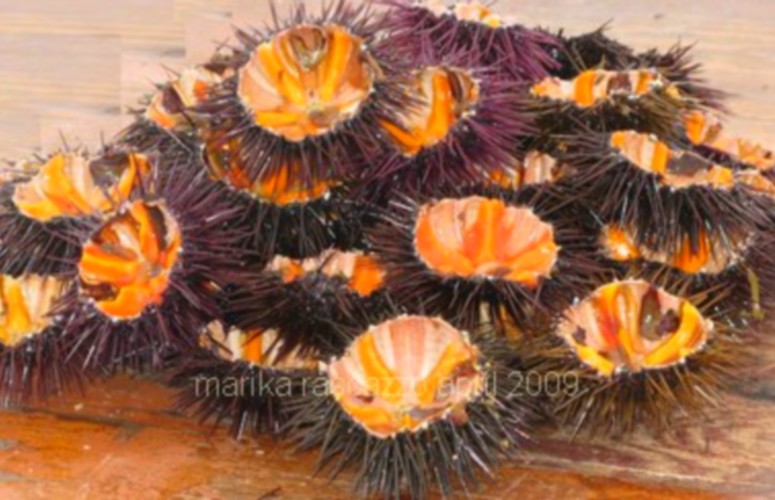 Gallipoli is the must see place if you love sunsets. Don't miss an aperitif there. It's one of the most romantic places if you come in a couple. You should consider spending at least one day in Gallipoli.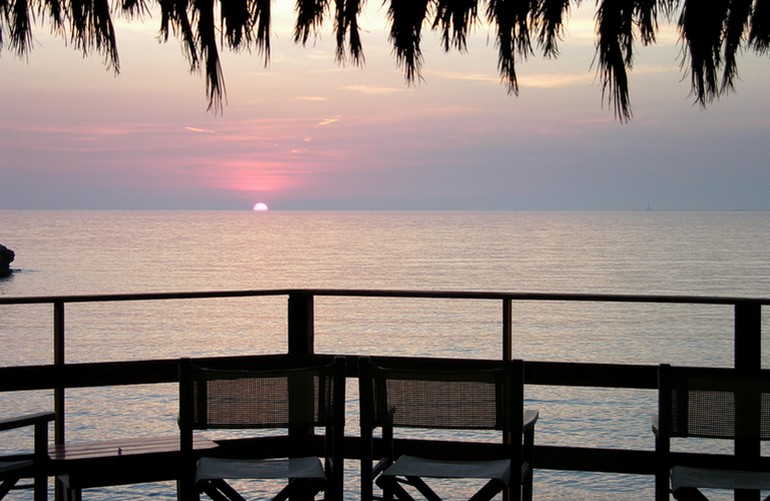 Things to do near Gallipoli include: swimming, watching the sunset, sailing and scuba diving…..relaxing on the beautiful beaches. However, you would need somebody local to find out about the best beaches as they are not easy to find.
Day 4: Otranto (our fourth Top place) is another beautiful town, Unesco heritage, with a marvelous blue water. The white sandy beaches are also very nice but a little bit hidden. You need to know where to go.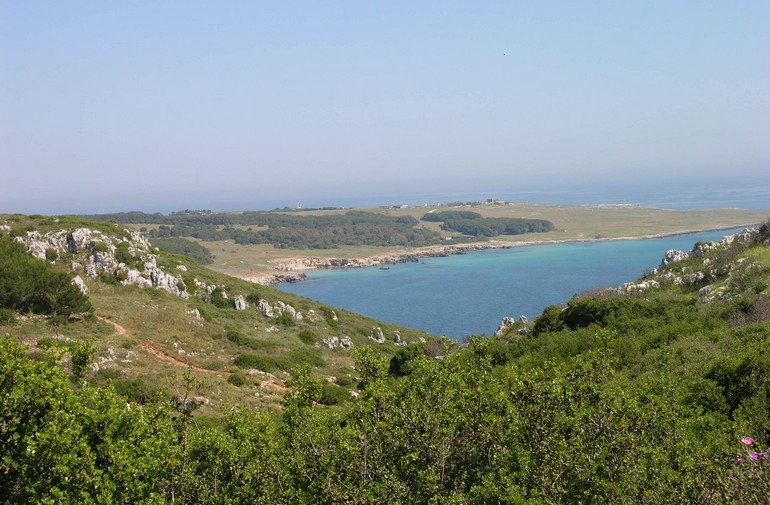 The old town is very special with the very interesting cathedral (don't miss the mosaic) and the castle. What is really special about this area, is the coast going from Otranto all the way South. Driving along this coast will be an unforgettable experience.
Food in Otranto is mainly freshly made pasta, vegetables and seafood (no meat in Otranto). Don't miss the sea bass in sea salt crust. You should consider spending at least one day in Otranto including the drive along its Southern coast.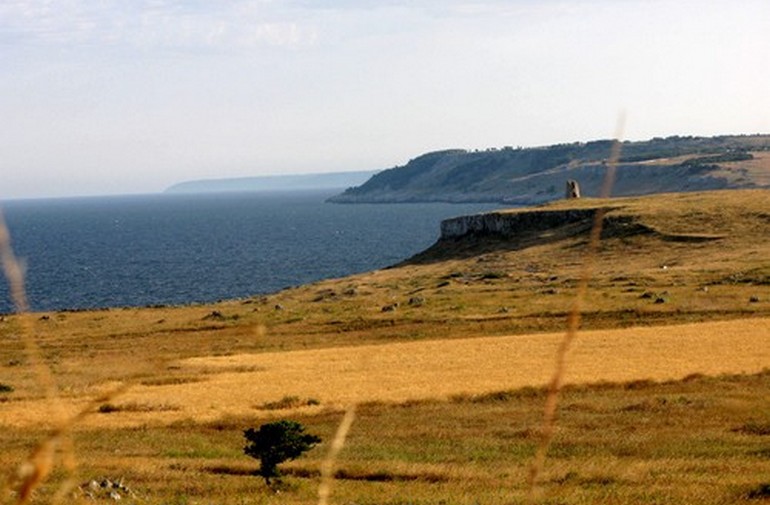 Things to do near Otranto include: swimming, sailing, shopping.
Day 4/or 5: Our fourth top favorite place is Castro, another beautiful seaside town just south of Otranto and Lecce. There are no sandy beaches here, only rocks, but it is another beautiful and romantic place. If you are in hurry, you can visit Castro on the same day you visit Otranto, otherwise you should continue along the coast and visit the beautiful Santa Cesarea Terme. Again food will be freshly made pasta, vegetables and seafood. Castro is considered a VIP place among locals. However, you would need somebody local to guide you through it. Best things are a bit hidden.
Things to do near Castro include swimming, sailing and scuba diving…..admiring the beautiful sea view.
Day 6: Our fifth Top favorite place is Porto Selvaggio, another seaside place south of Gallipoli and Lecce. Porto Selvaggio is a WWF sea natural reserve. Before the sea water there is a wonderful forest easy to access.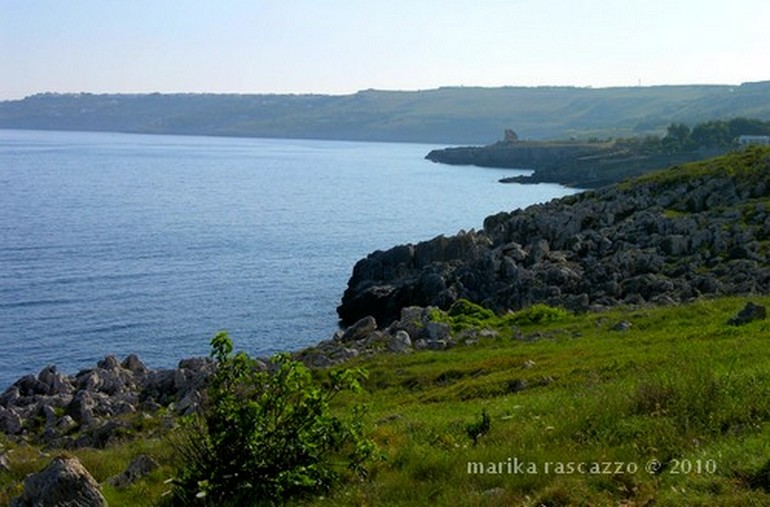 The water has natural springs. We have lots of guests who say that hiking, riding a bike or just enjoying the water and sun in Porto Selvaggio was their best experience in Puglia. Because it is a natural reserve, you will have to bring your own food. Close by there is Nardò, where you can find fantastic bread and focaccia. You should consider spending at least one day in Porto Selvaggio.
Things to do in Porto Selvaggio include: hiking, biking, swimming.
Day 7 and 8: Moving up in the Northern part of Puglia, our sixth Top favorite places are Locorotondo and Cisternino. We suggest you use them as a base to visit the whole area (also known as Valle Itria).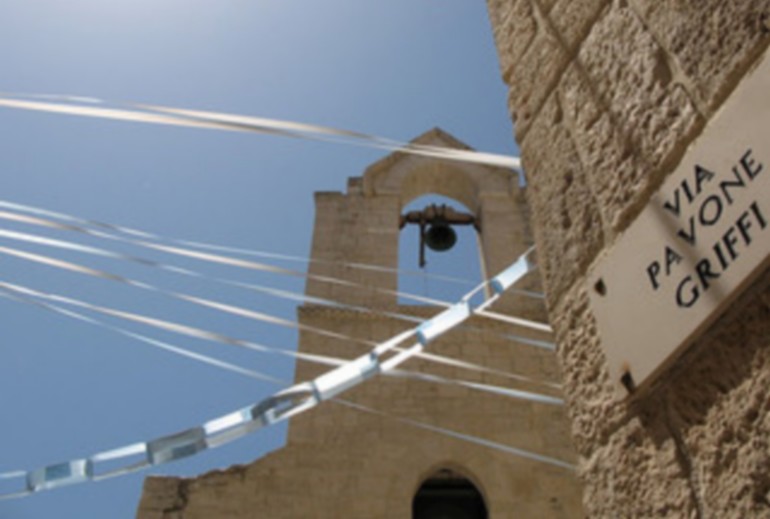 You may spend two or three days in this area, where you find all the famous trulli houses. Locorotondo and Cisternino have beautiful old towns all whitewashed, with narrow streets and a very nice countryside.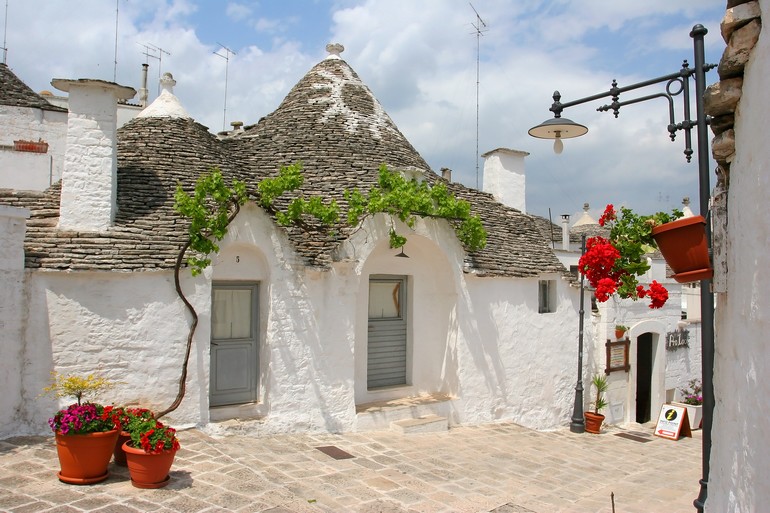 They are certainly much more authentic and less touristy than Alberobello, where you find other trulli…..but be prepared for lots of tourists. Cisternino and Locorotondo are places to go to if you love meat (you don't find Tuscan steaks though).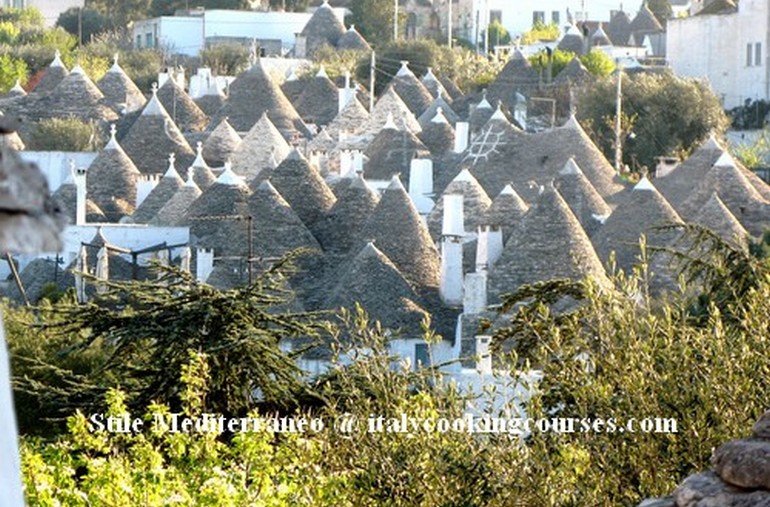 Food in Cisternino and Locorotondo: don't miss the famous bombette meat, the capocollo pancetta, the burrata cheese and the orecchiette with cime di rape (broccoli).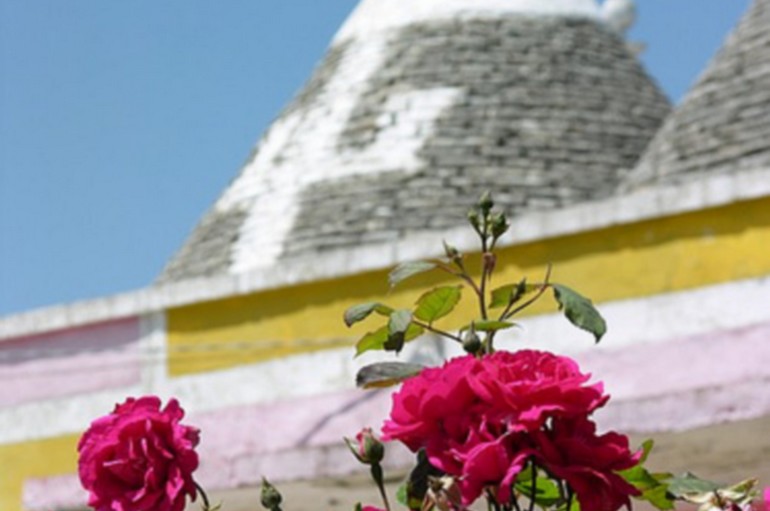 From Cisternino or Locorotondo you can easily visit in one day: Alberobello, Martina Franca, Polignano a Mare.
Day 9: From here you can visit our seventh Top favorite place in Puglia, Ostuni, also known as the white town, because of its whitewashed houses built on top of a hill. After you visit the very nice old town in Ostuni, you should go to have lunch or dinner in Ceglie Messapica, where you find very good restaurants and for sure less tourists.
Food in the Ostuni and Martina Franca area is based on freshly made pasta, vegetables, legumes, meat, cheese.
Things to do near Ostuni  and Fasano include: playing golf.
Depending on how much time you have left you should consider visiting either Matera or Trani (or both!).
Day 10: Matera is a very beautiful place. Even though it is in Basilicata it is very close to Puglia. Matera is famous for its stones and in fact it has often been used as a set for movies.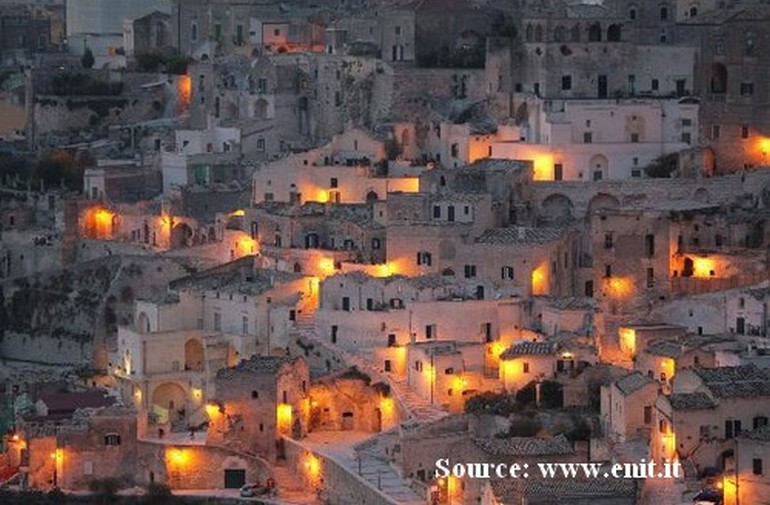 You should consider spending at least one day here and staying in a hotel or B&B in the caves. Especially at night it can be very romantic with all the lights from the caves.
Food in Matera and Altamura: in this area you should miss the freshly made pasta and also the famous bread, taralli and focaccia. Also this is the area of the excellent Aglianico wine.
Other less famous but still very beautiful places are Ginosa, Laterza and Mottola.
Day 10 or 11: Trani is our ninth Top favorite place. It is by the Adriatic sea and has a beautiful and elegant cathedral, all made with a white stone.
Food is based on lots of fresh pasta and all kinds of seafood. This area is famous for its fruity extra virgin olive oil from Andria and for the Nero di Troia wine. From Trani don't miss Giovinazzo, less touristy but very nice. You should spend at least one day in Trani.
We left the Gargano area as our tenth Top favorite place. This is not because it is less beautiful than the other places we mentioned, but only because this area is so big and so far from the rest of the region, that if you decide to go there you should consider spending at least 5 or 6 days.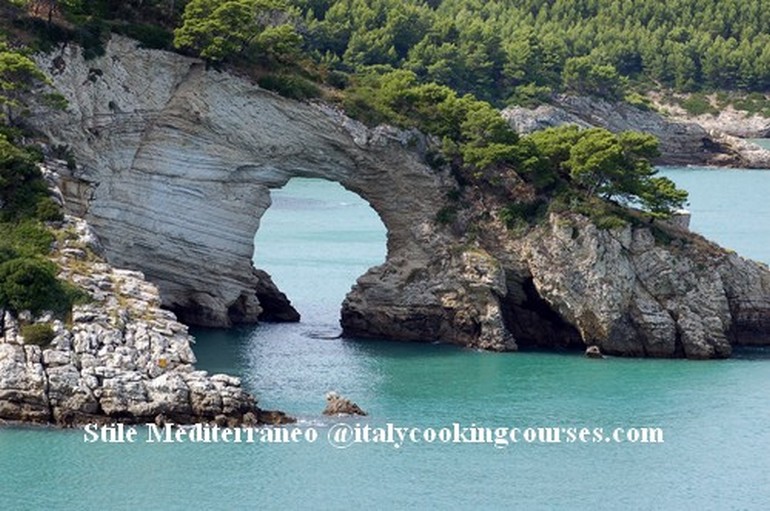 Closest airport to Gargano is Bari. There are only small and slow roads in this area so don't think of rushing to all places in one day. Our favorite places are: Peschici, Vieste, Mattinata. Here you find a combination of beautiful white sandy beaches, very nice sea nature and very good food, mainly from the sea.