Burrata is a cheese traditionally made in the North of Puglia (Bari and surroundings). For burrata lovers it has always been impossible to find a cheese artisan who could make it in Lecce and in the South of Puglia. In Lecce the tradition is to eat the super delicious and juicy mozzarella, known as fior di latte.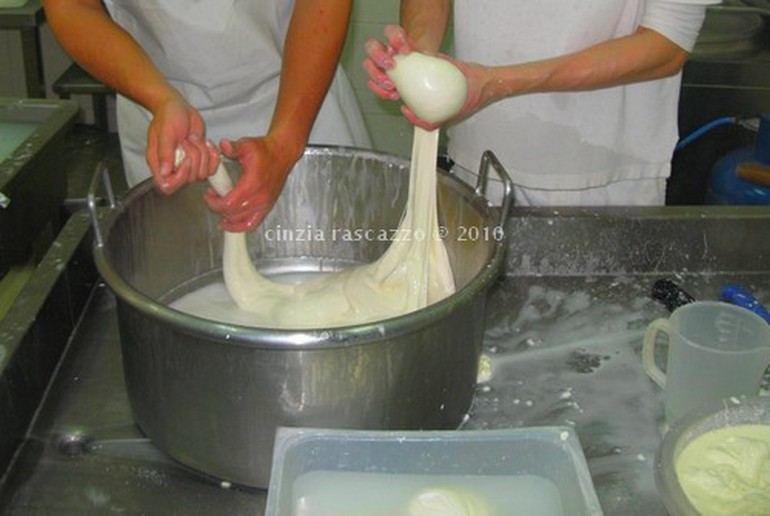 Today I went to my favorite cheese artisans with the beautiful ladies attending my cheese artisan and market tour. You cannot imagine what a wonderful surprise when we found out they were going to make burrata in front of us!
It was made with the same dough used to make the cow milk mozzarella. First, the dough was very well stretched and kneaded by hand (we don't use any machine in Puglia).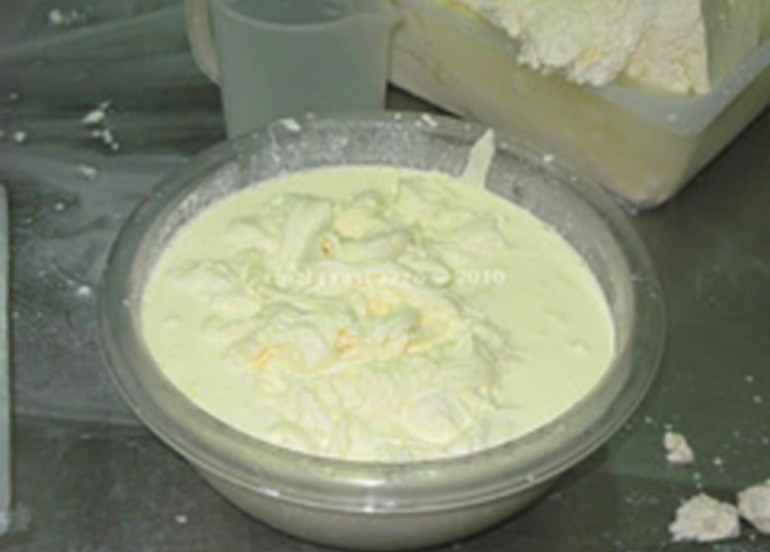 Then, the dough was filled with lots of mozzarella strips and cream.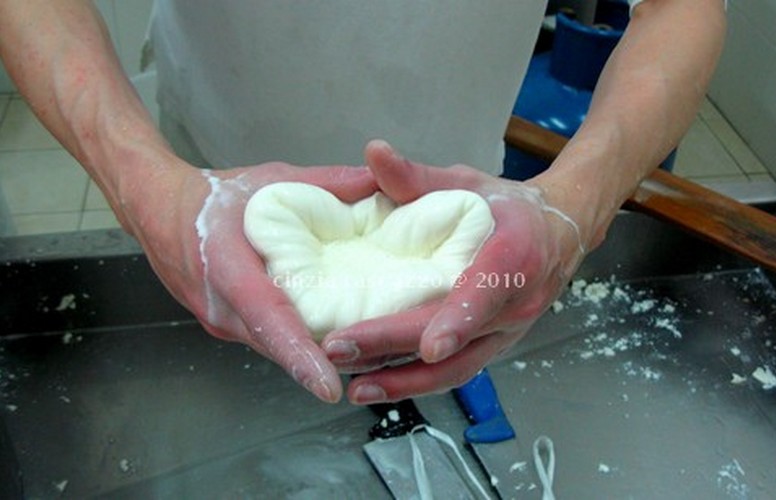 Finally, it was closed with a string, immersed in water with salt and let it rest.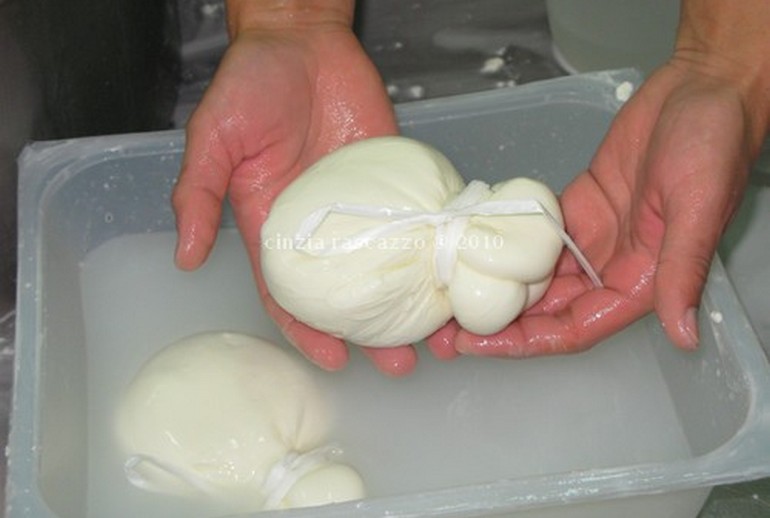 The cheese artisan told us that today he had the best weather condition to make the mozzarella.
We tasted the mozzarellas and we could not agree more.
What do you think of this cheese?