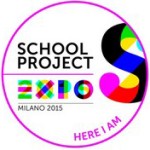 We O-Live the Children Campaign
We are very proud to announce that we received the 2015 Milan Expo School project patronage for We Olive the Children campaign.
This is a non-profit project that Stile Mediterraneo Cooking School started with the goal of contributing to the improvement of children's health through education.
We want to reach countries where children are suffering from obesity problems from a very young age because of the fast food culture. We want to teach the principles of the Mediterranean Diet rich in vegetables, fruit, good fats (olive oil), whole grains and beans as well as on a very simple cooking and preparation method.
We will work with primary schools, teachers, mothers and kids in Mexico, the US, Canada, the UK as well as other countries where we reach local contacts. We will teach both online and onsite.
We will teach how EASY, FUN, TASTE and CHEAP it is to make simple recipes with GOOD ingredients and starting from scratch.
HOW TO GET INVOLVED
1) Connect us  with schools, teachers or group of moms and kids who would be interested in this campaign.
2) Make a donation for this non profit project.
3) Book our classes and tours in Puglia and Italy or buy our olive oils, as part of the money we raise goes to this project. Through your purchases and bookings, we provide children with education and good food.
4) If you are a school director or teacher and wish to get involved into the We O-Live the Children campaign, please contact us and we will send you all project details.