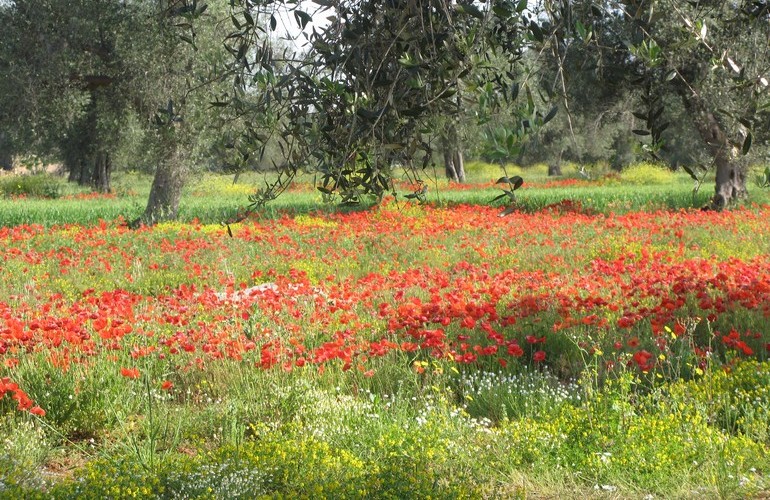 Date
Sep 23 - 30 2017
Expired!
Mediterranean Diet & Slow Life Immersion in Puglia (group)
Join our one week program in Puglia in September. Spend a wonderful week learning about the tasty and healthy food and slow lifestyle of Puglia, a beautiful Mediterranean region in Southern Italy.
This is one of the few special weeks personally led by Cinzia Rascazzo.
We will spend the whole week in the Andria area, North of Bari, without doubt a foodie destination for people who like very good food and wine. What makes this week very special are the artisans and people we will meet. All artisans included in the program strive for quality and to make a difference in their community with their products. Most of them have small size and make their products using ancient methods that they learned from their family. They do not focus on quantity but on using high quality ingredients, that are organic and in season and use very simple preparation methods in order to make their final products. This is the best area in Italy for burrata cheese which is an IGT product since February 2017. This is one of the best areas for extra virgin olive oil that is made from the Coratina olive, one of the richest in antioxidants. We will learn about local grains that are of such high quality that the best Italian pasta makers come here to source their durum wheat. We will meet select chefs and will cook with them learning their super authentic recipes.
You will learn the 4 step Mediterranean Lifestyle method to healthy eating and living that was developed by Cinzia Rascazzo.
We will experience the Mediterranean way of life which is about cooking together, eating together and living a slow happy life with friends and family.
We will stay in a beautiful boutique Masseria hotel. Please note that the masseria hotel has very few rooms. In case of interest please let us know asap.
For more information about the itinerary and price please contact us.