Admit it, sometimes you think of Italian food as a big bowl of pasta with lots of parmigiano cheese or a mozzarella and salami slice of pizza.
Well, think again! These days many Italian restaurants (in all budget categories) are updating themselves quickly to include a variety of ingredients that range from fresh raw tuna to finely marinated sea-bass or swordfish.
One of the cities in Italy that is leading this culinary trend  is Milan. With its growing cosmopolitan business community, this city is redesigning its menus to feed properly and nutritiously the most exigent palates.  The art of the Italian cuisine touch is very present, you'll see!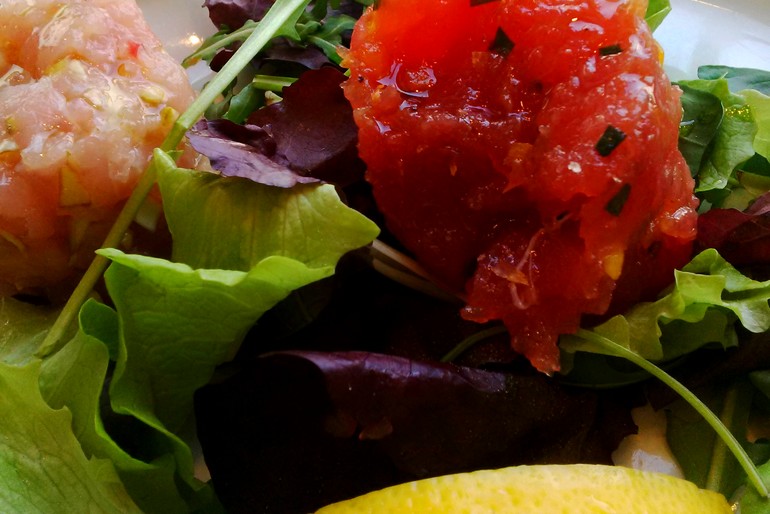 Sea-bass,  anchovies and other fishes contain good quantities of Omega 3, which helps us in reducing cholesterol. They are also rich in all vitamins of the B complex, mainly: B2, B3, B6, B9 and B12 which act in your body allowing for the better use of all the energy nutrients (carbohydrates, fats, and proteins) and they also favor your body in producing red blood cells.
So not only does fish taste fantastic, it is also a very healthy way to enjoy a nice lunch while visiting Italy!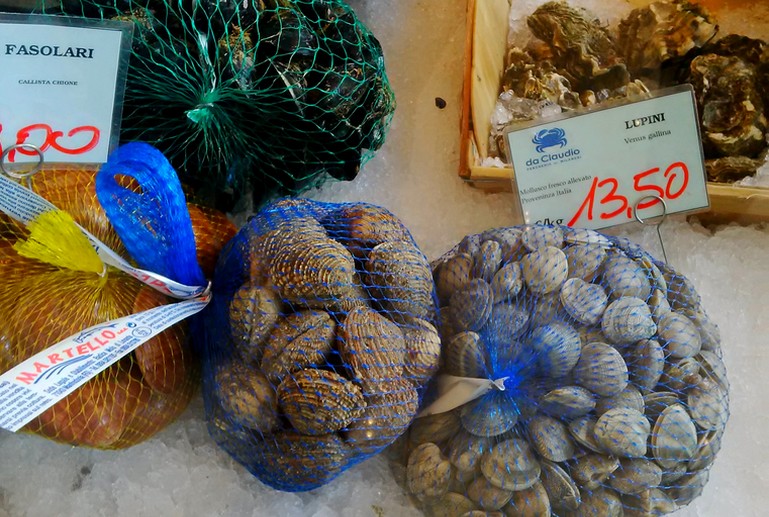 If you come to Milan for the 2015 Expo, one of the many places in which you can enjoy very fresh seafood is a restaurant that has recently re-invented itself
This used to be an old-style "pescheria" (fish restaurant) that has been in business for decades but that now offers very smart menus starting at very reasonable prices. Conveniently located in the centre of Milan, this place will not disappoint even the most exigent fish gourmet.
We specially recommend the "tris di tartara" (pictured) which is prepared with deliciously marinated Sea-bass, Tuna and Swordfish on a bed of fresh lettuce and rocket. If you happen to be in the city of fashion, do try it for an excellent lunch.
What are your favorite restaurants or things to eat in Milan?
Ricardo Sanchez-Serrano is our blog contributor from Milan who will be reporting about food, events and life during the 2015 Expo.