Italy is one of the most visited tourist destinations in the world.
This year will be a very special year for the whole Italian country as the 2015 Expo will take place in Milan. This is an international exhibition and this year's subject will be FOOD! It will be a wonderful opportunity for Italian producers to exhibit their artisan and high quality food and wine products. Experts will talk about the future of food, how to keep feeding the planet in a sustainable way, how to deal with food waste, healthy food and many other subjects related to food.
Milan is the Italian capital of fashion, so international visitors should not miss to go on a shopping tour and shop at one of the many wonderful stores in Milan.
From Milan, people will easily go to the many other tourist Italian destinations by flight or plane: Florence, Rome, Venice, Sicily, Puglia, Piedmont, Umbria. In each region you can enjoy something unique: the arts, the different cuisine and traditions.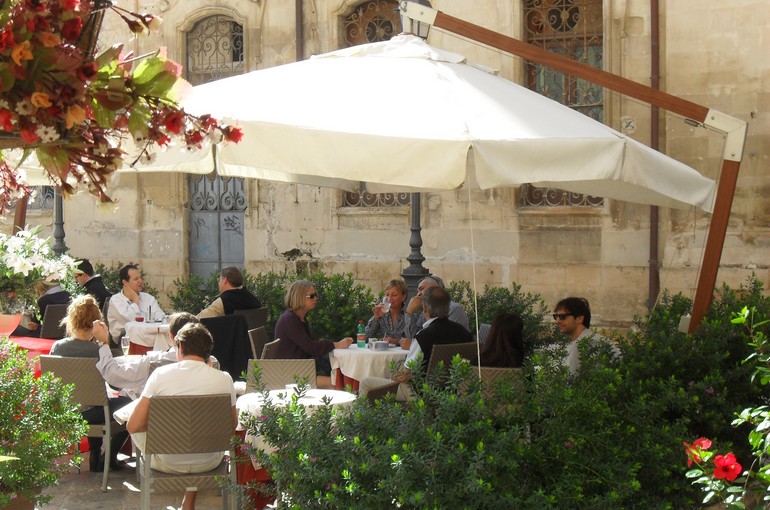 For people coming to Italy it may be very useful to learn Italian before your trip or vacation. In Milan and Rome almost everybody speaks English, but Italian is such a beautiful language and you should not miss the chance to try even a few Italian with the locals.
There is no other place in the world like Italy where we appreciate foreigners trying to speak our language. In general, we are very helpful with people who try….and worst case you can always switch to hands gestures, a language that we Italians understand perfectly!
Here are some Italian words that may be of help:
Ciao = It means hello and we say it both when we arrive and when we leave.
Buongiorno; Buonasera = Good morning; Good evening
Sono pronto = I am ready
Ho fame = I am hungry
Per favore = Please
Mi scusi = Excuse me
Vorrei un gelato per favore = I would like an ice cream please
Quanto costa? = How much is it?
Il conto, per favore = The bill, please
"Buonissimo" or "molto buono" = Very good
"Bellissimo" or "molto bello" = Very beautiful
"Grazie" or "Grazie mille" = Thank you very much
Prego = Please or You are welcome
"Ci vediamo presto" or "Arrivederci" = See you soon
We hope you enjoy your vacation in Italy.